Custom Pools & Spas Designed To Transform Your Backyard
Our custom pools and spas are designed to elevate your backyard and turn it into a private oasis for you and your family. No matter the size of your backyard, we can design a pool that speaks to your style, complements your home, and works for your space.
If you can dream it, we can build it.
We believe that your custom pool and spa should be sophisticated, fun, and functional. A custom swimming pool design makes sure that your pool is just as unique as your New Orleans home. From geometric styles to beachy beauties we can create a custom pool to suit any style.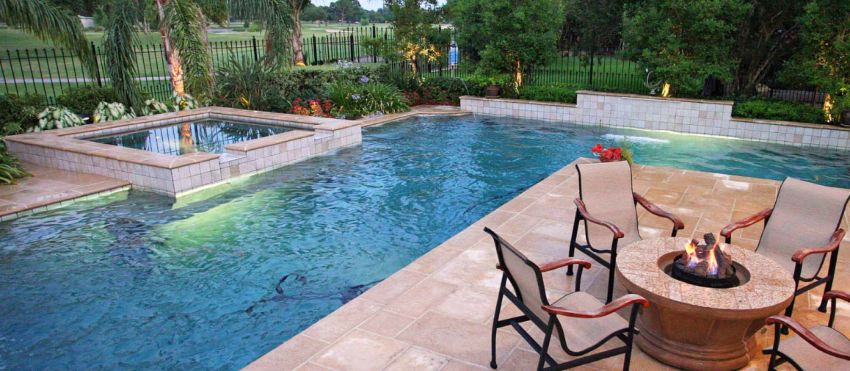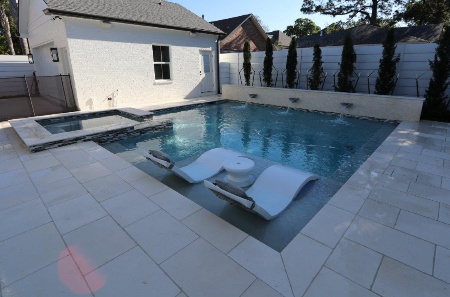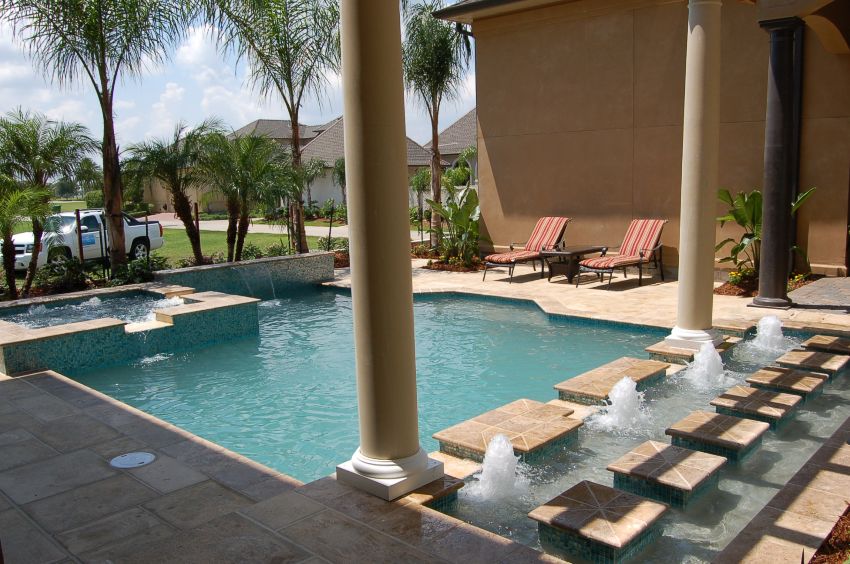 Transforming Backyards For Over 25 Years
We know that building an in-ground pool in New Orleans comes with its own challenges. With over 20 years of experience right here in the Crescent City, we know how to work with the challenges to make sure you get the perfect pool, no matter what.
To build your pool we use only the best quality materials. This ensures the luxurious finish of all our pools, as well as extends the life of your pool. We work with top manufacturers and give you nearly endless options for styling tiles, decking, and your pool furniture.
"When it gets dark, it's just incredible. We went with Pepper's ideas and his design because he's been doing this for a long time, and he didn't steer us wrong. We're really happy with it!"
Gail Albaral 
Bucktown / Metairie
"My family and I couldn't be more pleased with our brand new pool. From the start, owner Pepper Tregre demonstrated an eye for design, functionality, and excellent use of space that exceeded our expectations."
Gene Sausse
Lakeview / New Orleans
Ready To Transform Your Backyard?
 
Our site visits provide a chance to meet, get to your know wants and wishes, and begin to understand the scope of your project. We'll meet at your convenience and gather all the information we need to put together a design for your project, free of charge!