Backyard Living
New Orleans' Premier Luxury Pool & Outdoor Kitchen Builder
 
For 25 years, we've been building custom in-ground swimming pools in the New Orleans area. We pride ourselves on unique design, utilizing the highest quality materials, and creating an easy to maintain pool so you can just enjoy and swim!
Your Dream Pool. Designed & Built For You.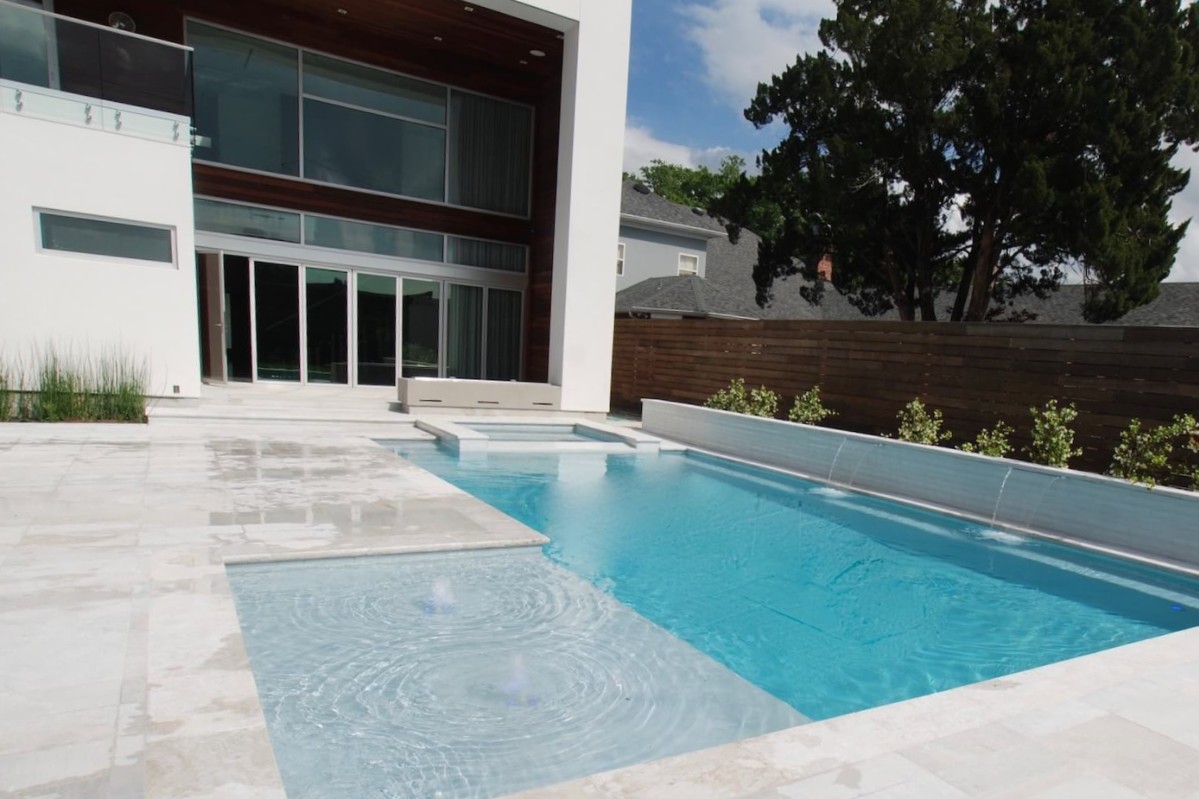 Custom Pools
We specialize in creating custom in-ground gunite swimming pools that are designed to complement your home and your lifestyle. We offer a range of custom design styles, including Geometric, Greco Roman, Freeform, and Lagoon. If you can dream it, we can build it. View our portfolio to learn more.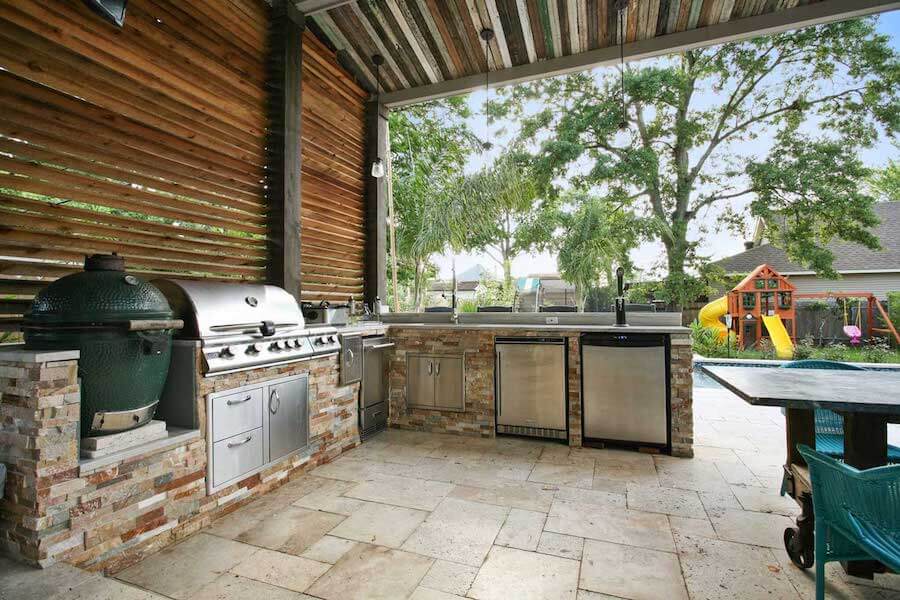 Outdoor Kitchens
We believe outdoor kitchens can take your backyard living experience to the next level, and many of our custom pool projects include outdoor kitchens. We not only have the expertise to design and build your kitchen, but we also carry the top of the line accessories your kitchen will need at our retail store.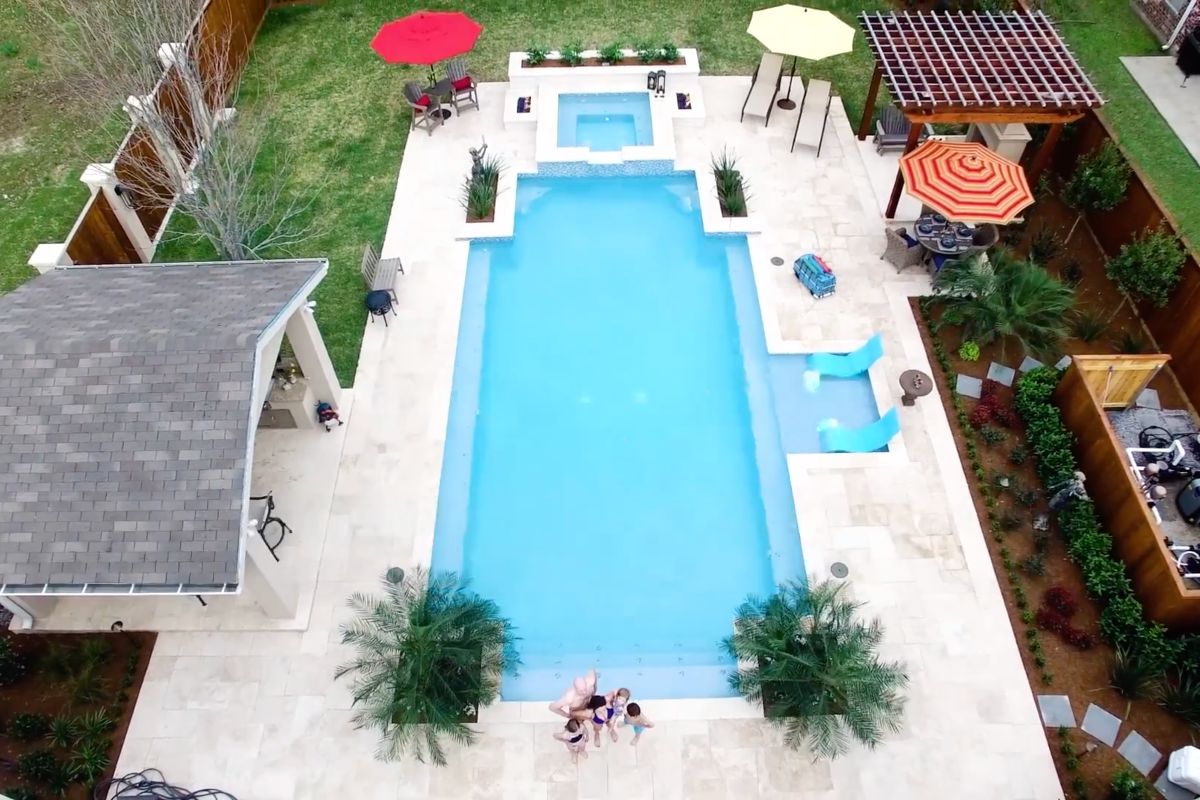 Complete Backyard Living Spaces
At Backyard Living, we are more than just pool and outdoor kitchen builders. We design and build backyard living environments that complete the entire space. This include pergolas, lounge areas, and pavilions. We have the ability to completely transform your backyard.
Total Backyard Transformations

Site Visit
Your backyard transformation starts with a complimentary site visit, scheduled at your convenience. During the visit, we'll meet you at your property and discuss the scope of your project, and your stylistic preferences. We'll also take measurements that will allow us to put together a design of what was discussed, free of charge.

3D Design Meeting
Once we the scope of your project and have taken measurements of your property, we'll put together a 3D design proposal which we will present to you at a design meeting held at our showroom in Lakeview, New Orleans. During the meeting, you'll be able to view the proposed design and work with the designer to implement any changes you'd like made. At our showroom, you'll also be able to view a vast array of samples for decking and waterline tiles. Our knowledgeable staff will walk you through the best options for your design.

Construction
Once you have agreed upon the design, it is time to start construction for your project. The first major step to build your custom pool is to dig the hole for the foundation., followed by installing a steel rebar frame that will reinforce the gunite foundation. Once the foundation is set, we can lay the plumbing, spray the gunite over the rebar frame, and begin the final stage of the process is the finishing work, including laying decking and tiling. During the pool building process, construction on any outdoor kitchen or living space included in your project will begin.
 Our Process
Designing and building a custom pool should be an exciting time for you and your family! We start our process with a quick phone call to make sure we are a good fit for your dream pool.
After the phone call, we can schedule a time for a complimentary site visit. Here we take some measurements of your space, talk about your wants and needs, and about your backyard lifestyle. From there, we create a 3D render of your space and the proposed pool. After the design is complete, agreed upon, and the contracts are signed, then we can work on getting the proper permits for the pool.
Once we obtain the permits, construction begins. After completion, we clear away any mess, walk you through a pool start-up consultation, then you can start swimming!
From start to finish, our process has been refined over 25 years in business to ensure that your backyard transformation happens smoothly and efficiently. In that time, we've built over 900 pools, which has provided us with the experience and knowledge to understand the ins-and-outs of pool construction in the New Orleans area. It also allows us to anticipate challenges and foresee and construction issues that may arise on your particular project. This means we can plan for them, and minimize any delays.
We know that you're anxious and we do our best to get you swimming, cooking, and enjoying your backyard as quickly as possible; however, some factors such as poor weather are out of our control and will delay the process. That being said, most pools are constructed in 3-5 weeks, and the entire process is typically 8-12 weeks from start to swim!
Luxury Backyard Environments That Complement Your Home And Your Lifestyle
  
  We believe your backyard living space should be an extension of your home. It should reflect your tastes as well as compliment your lifestyle, and be a comfortable and functional space that you and your family will love spending time in for years to come.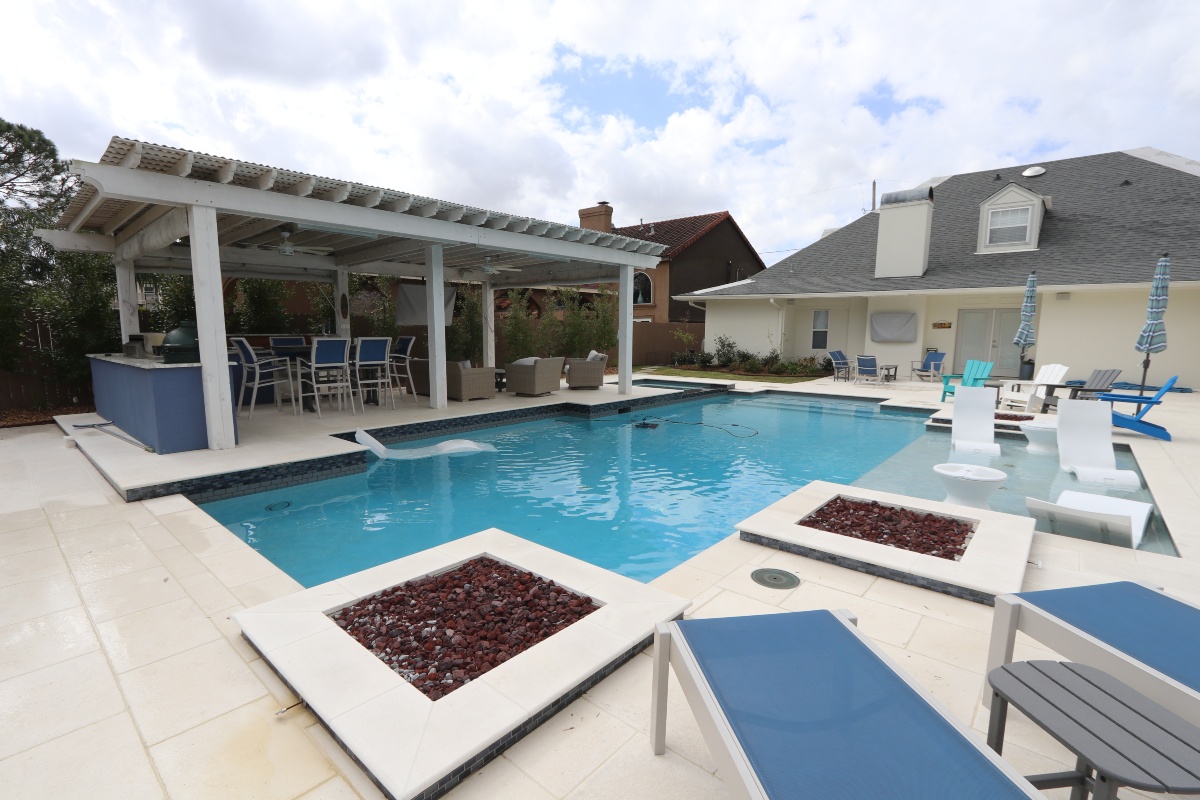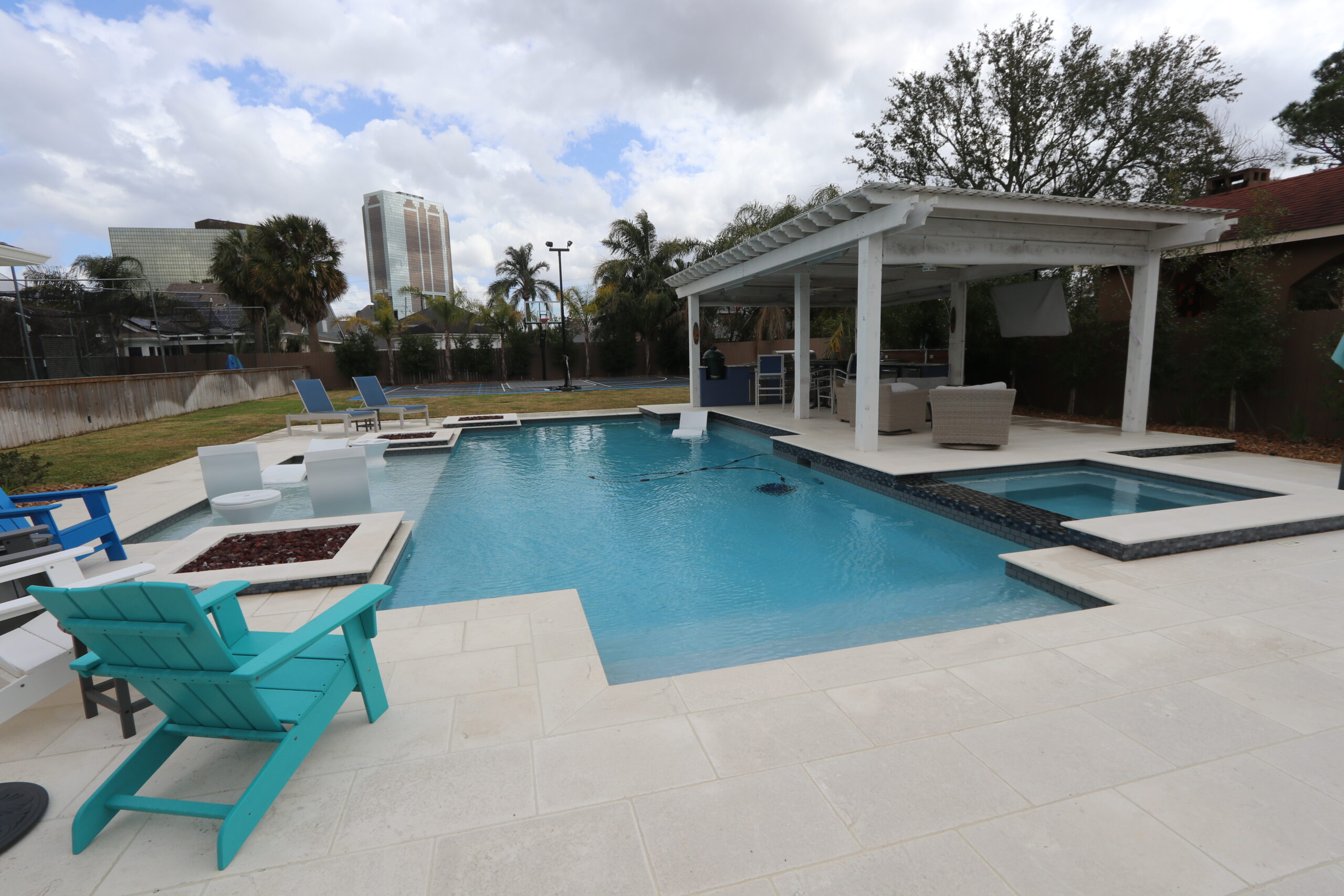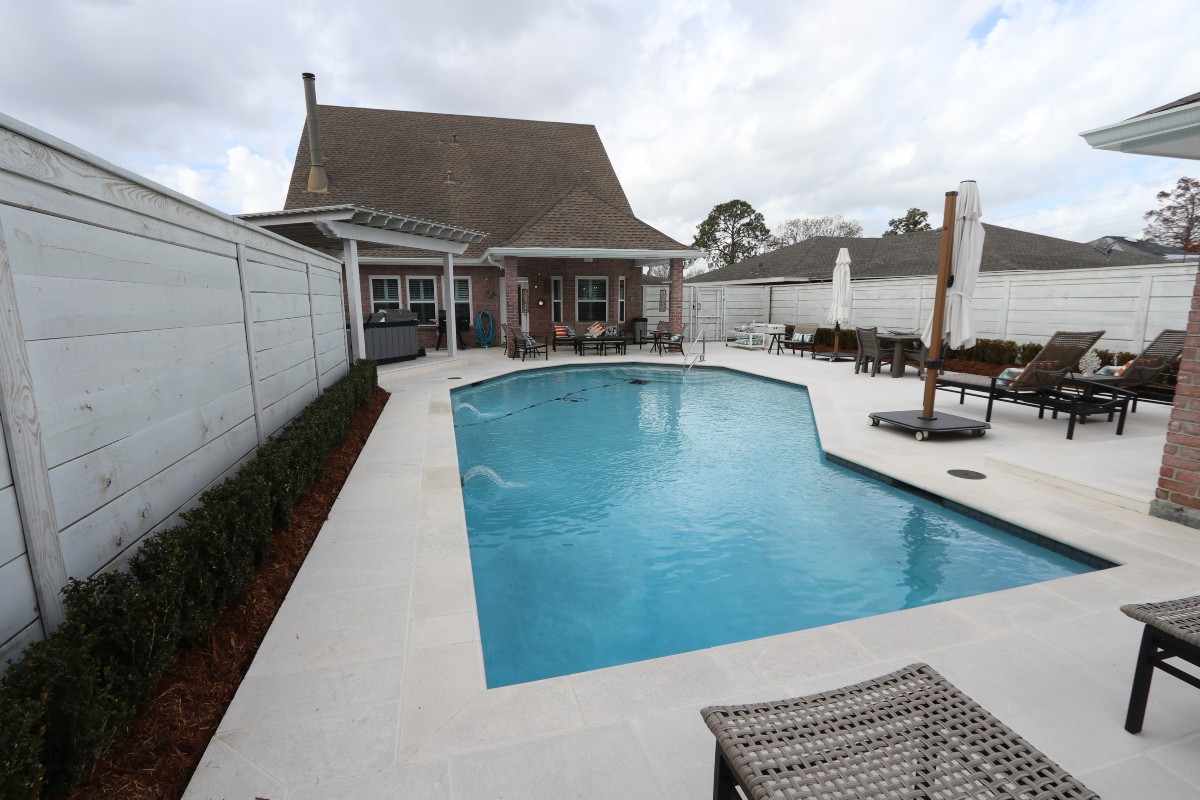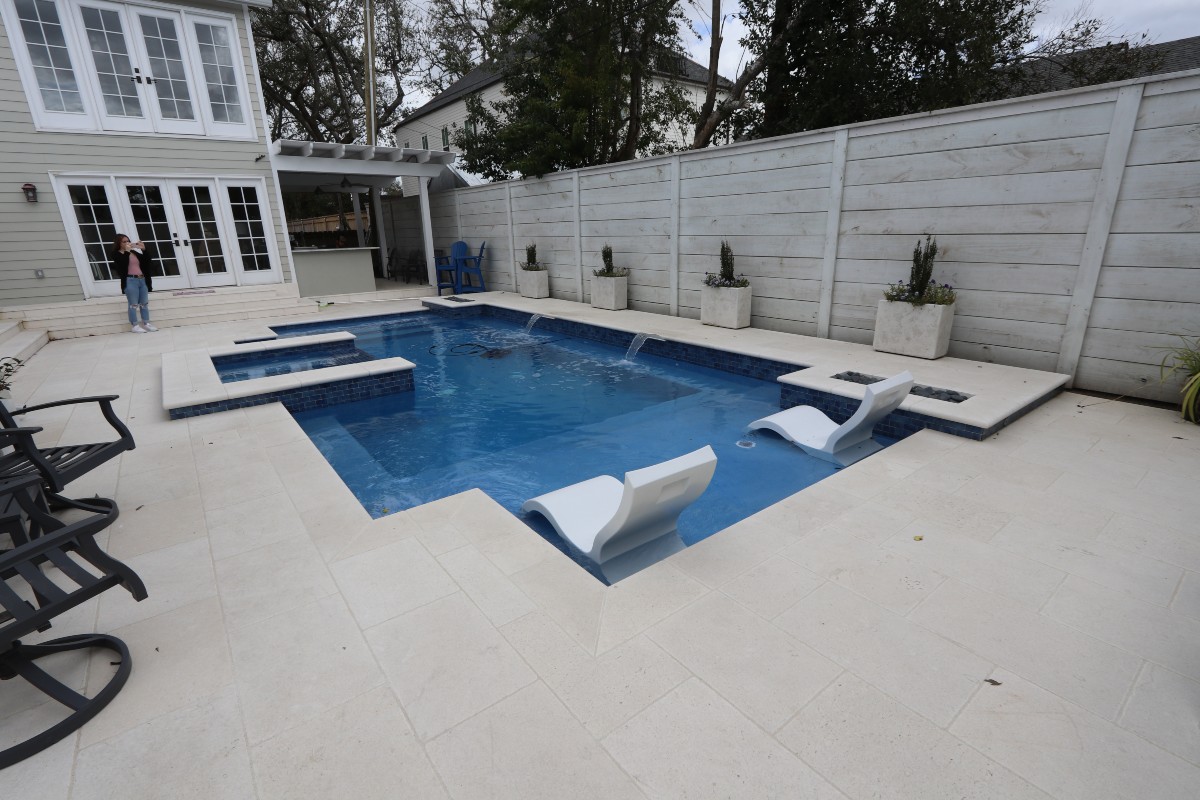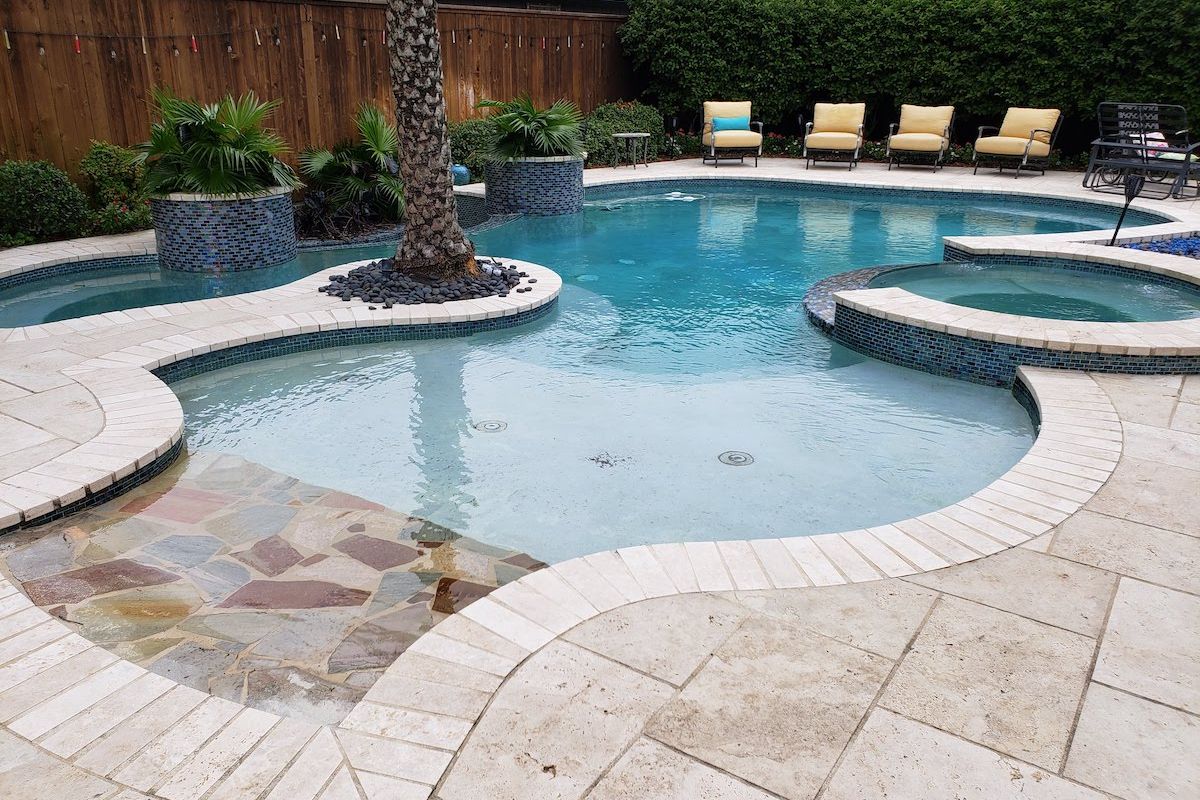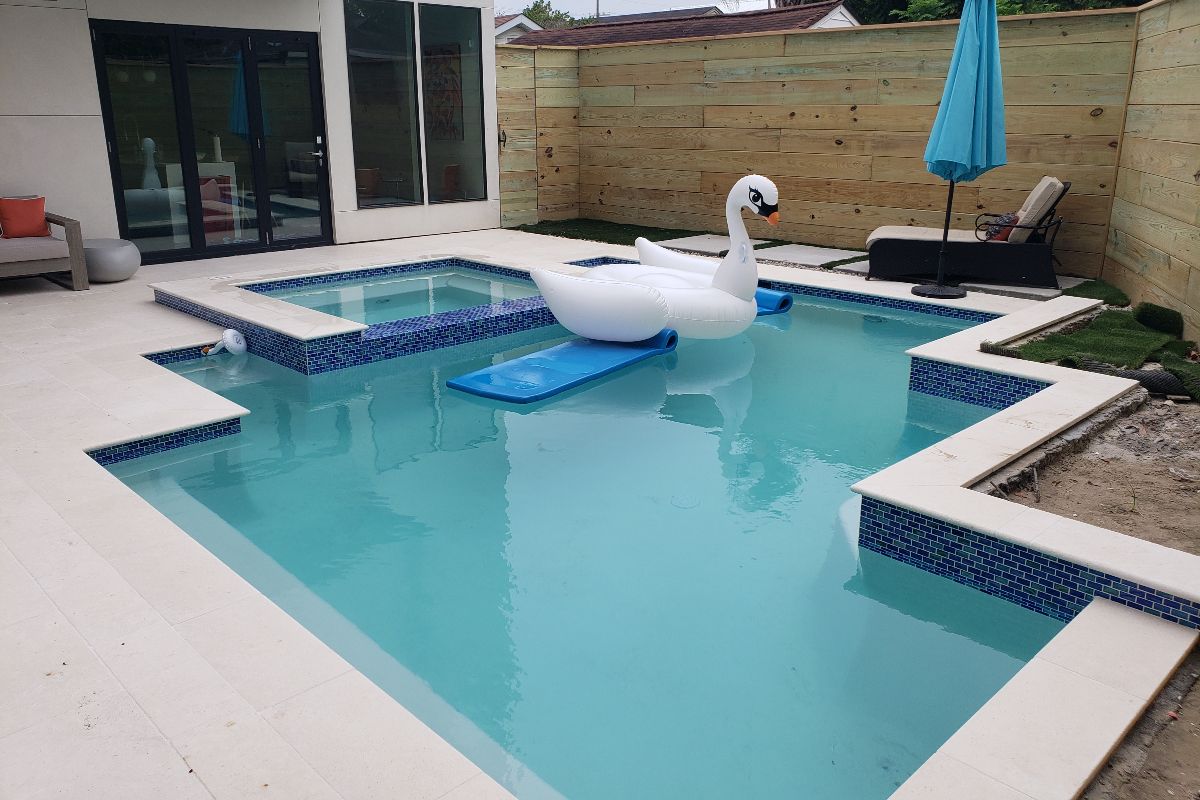 "When it gets dark, it's just incredible. We went with Pepper's ideas and his design because he's been doing this for a long time, and he didn't steer us wrong. We're really happy with it!"
Gail Albaral 
Bucktown / Metairie
"My family and I couldn't be more pleased with our brand new pool. From the start, owner Pepper Tregre demonstrated an eye for design, functionality, and excellent use of space that exceeded our expectations."
Gene Sausse
Lakeview / New Orleans
Ready To Transform Your Backyard?
 
Our site visits provide a chance to meet, get to your know wants and wishes, and begin to understand the scope of your project. We'll meet at your convenience and gather all the information we need to put together a design for your project, free of charge!