Custom Pool & Spa Portfolio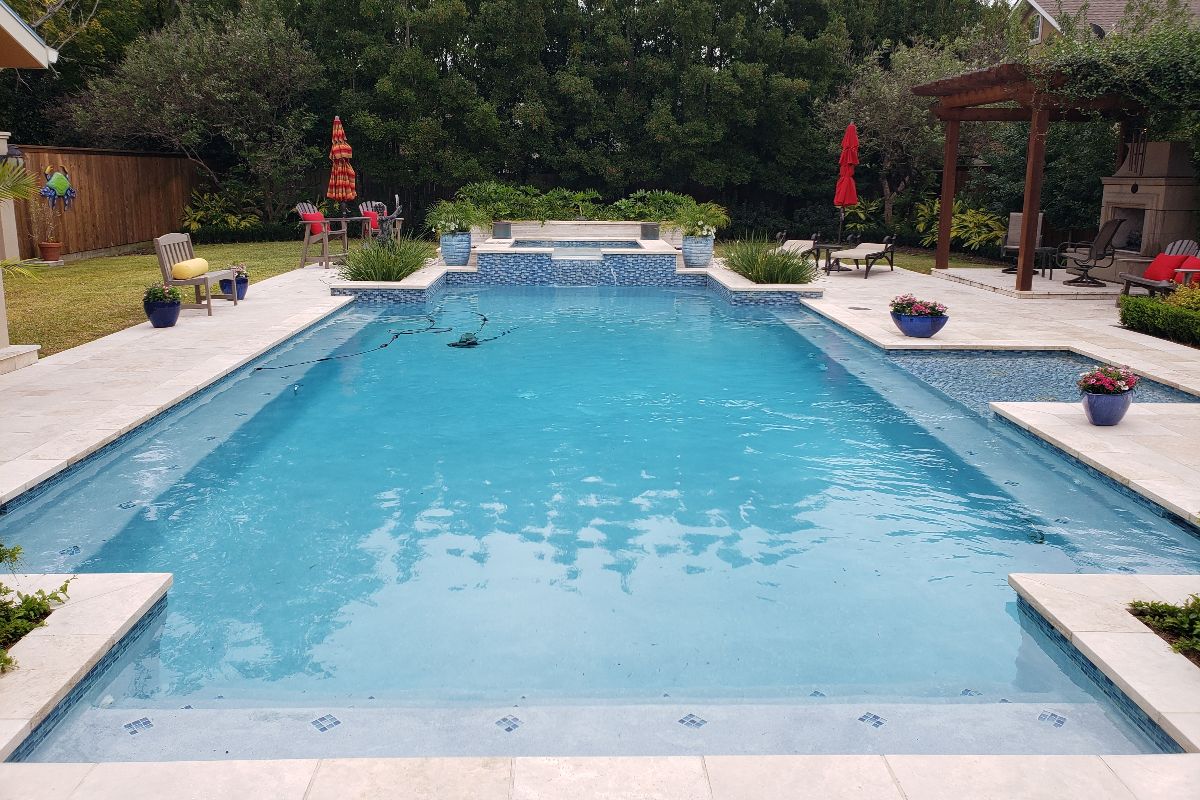 Geometric Pools
Geometric style pools are considered to be the traditional pool design, because of the rectangular shape. Other design features include even lines and sharp geometric shapes.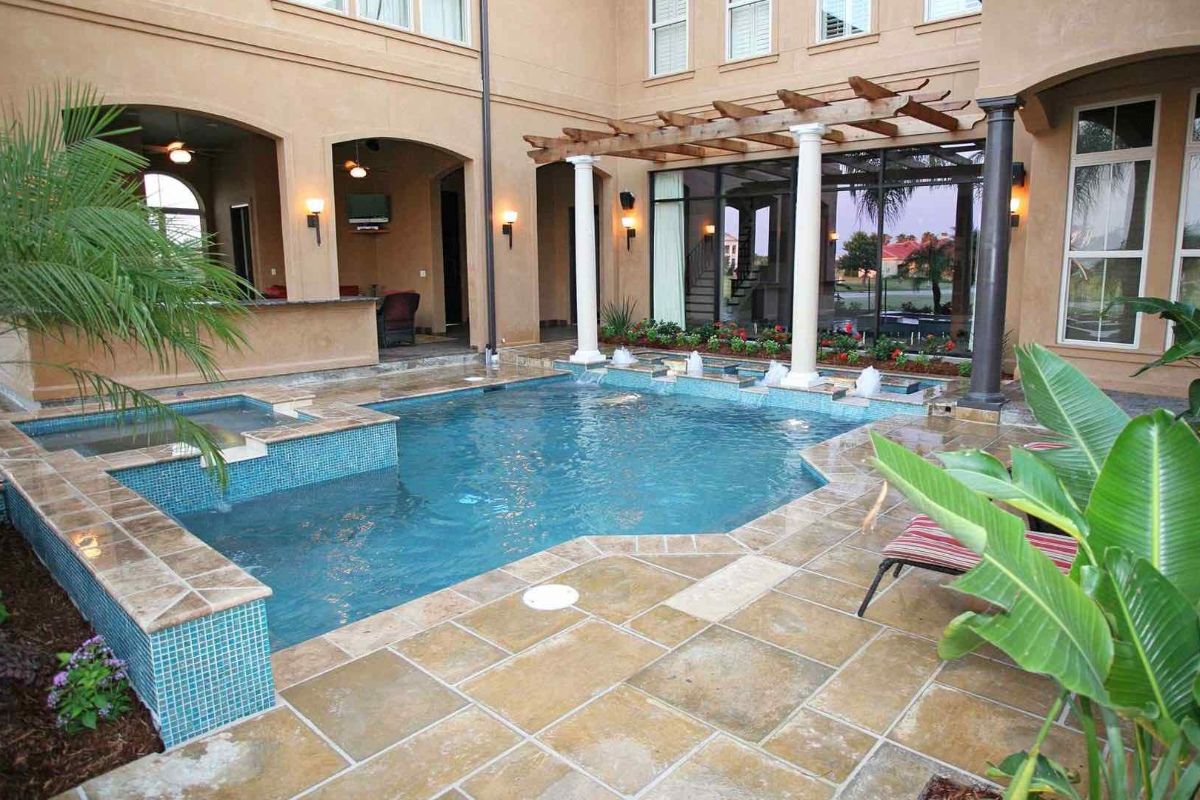 Greco-Roman Pools
Greco-Roman pools are inspired by the architecture and lines of ancient Greece & Rome. They Often Feature round ends and rectangular shapes.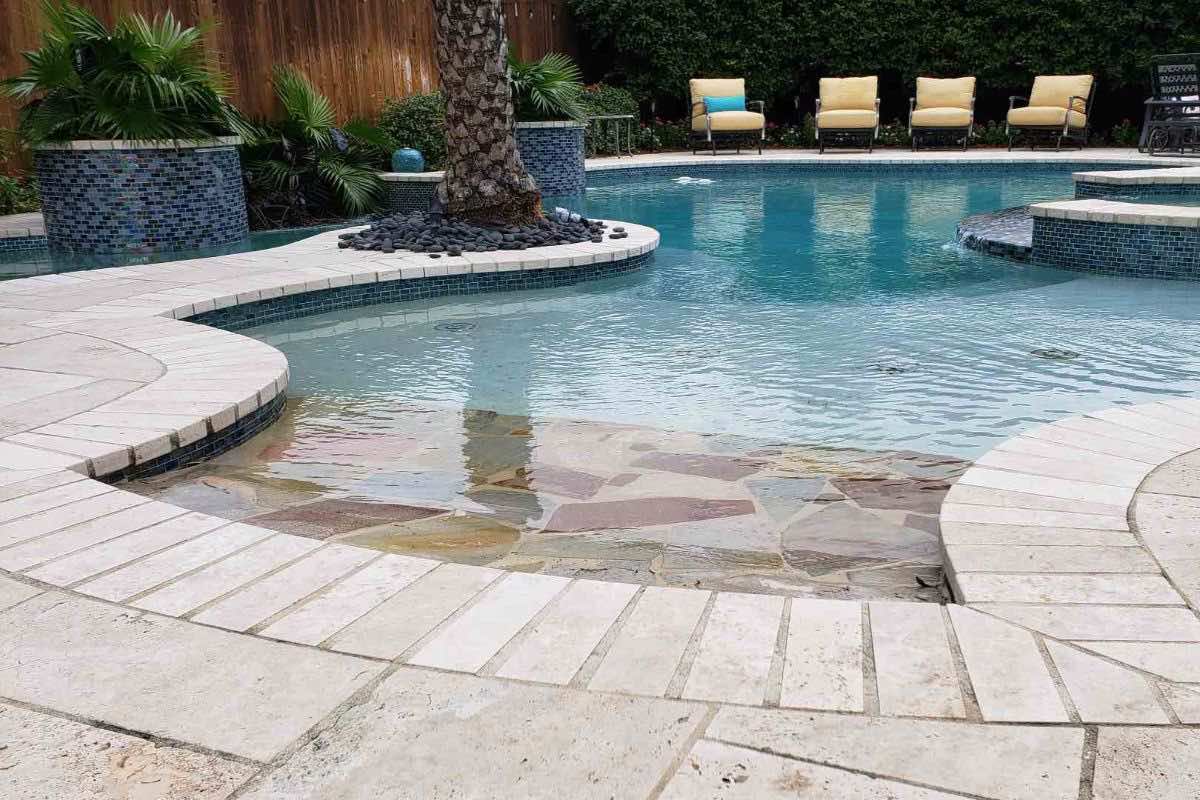 Lagoon, Freeform, & Beach Entrance
Freeform style pools feature soft, organically flowing curves and lack defined straight lines.  Beach entrances & waterfalls can add to lagoon feel and take your pool the next level.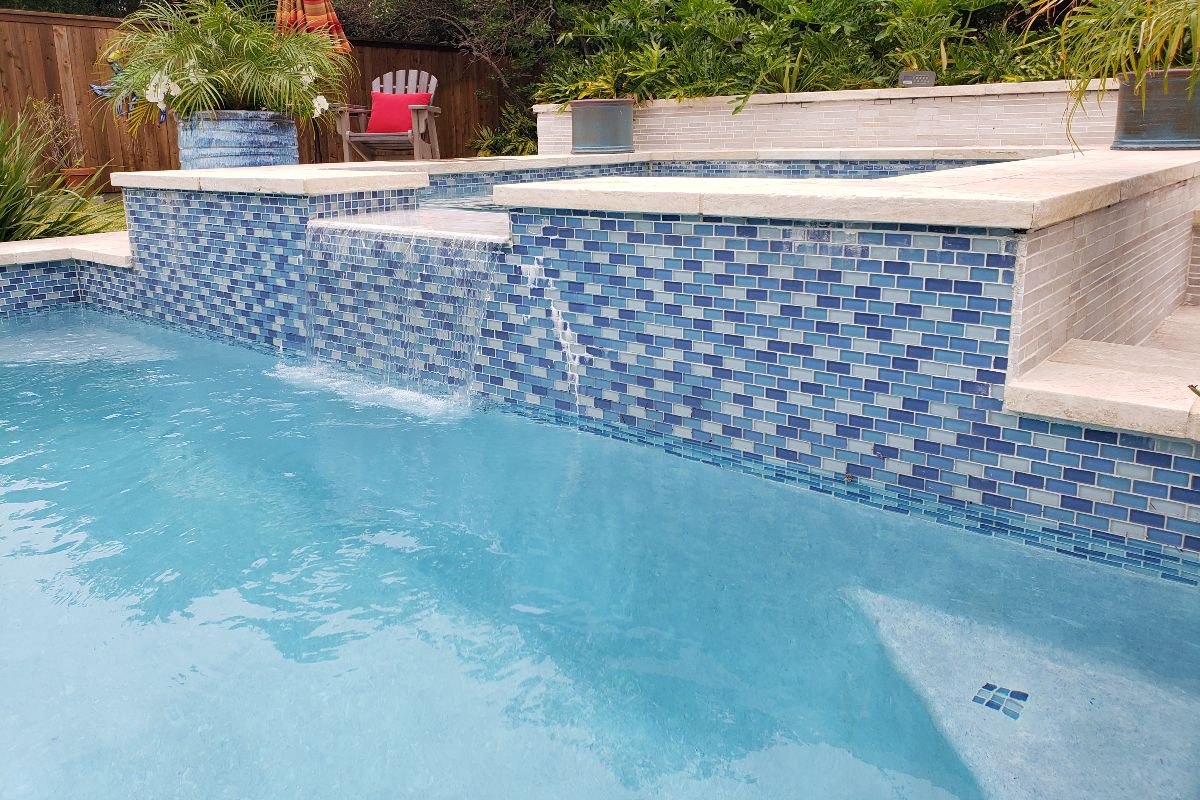 Rock Wall, Water, & Fire Features
Rock wall, water & fire features are the added details that will take your pool the next level, transforming your pool from ordinary, to spectacular! These unique features will really make your pool stand out!